Return to 1st Quarter 2021 articles.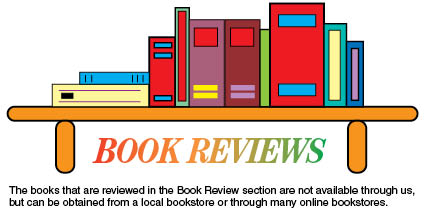 Reflections on the
Existence of God
by Richard E. Simmons III, Union Hill Publishing, © 2019,
299 pages (hardcover), $4.99 Kindle, ISBN-13: 978-1939358-22-6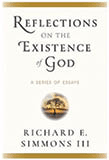 If you have an interest in apologetics and can afford to buy one book, this is the one I would recommend to you. The book is a collection of essays that Simmons has written, which he has organized into ten chapters. The articles are not long and are not hard to read. They are not predominantly about scientific arguments but reasonable belief. The first six chapters deal with moral arguments, the existence of evil, and the psychological difficulties with atheism. The last four chapters deal with science and faith.
Simmons does a beautiful job of showing the impossibility of logically and practically being an atheist. He shows the philosophical and psychological problems of atheism and clearly indicates that atheists practice "willful blindness" to defend their position. He shows that the new atheism ignores the massive amount of evidence for God's existence and the lack of evidence for atheist claims.
The real strength of this book is its documentation. Simmons has spent a lifetime reading just about every major literary work on the subjects he covers. There are 308 quotes in the book of statements by atheists, philosophers, scientists, and historians. They are all documented and make the book a gold mine of quotes from the leading figures in those areas.
This is the kind of book you can give to a family member or associate struggling with faith or considering the rejection of Christianity. The book does not promote any denomination but is simply a support for faith.